The highest priority of Texode is to create meaningful user experience. Finding the balance between creativity and usability is the key challenge for our team in UI/UX design projects. We try to create unique, innovative and memorable design for mobile applications, websites or web-based products. This approach helps to stand out among the huge pool of the web-based products.
For many years Texode's specialists have researched users behaviour and habits. This knowledge allowed our team to complete a lot of projects across different business segments, gain rich experience and get the reputation of a professional UX/UI design company. Our solutions provides you to increase conversion rates, reduce the customer complaints, improve the level of user interactions with your product. And most importantly, your business achieve its goals
Texode offers the following UX/UI services:
Mobile applications
Complex websites and corporate internal portals, CRM and so on
Single page applications
Feature-rich SaaS solutions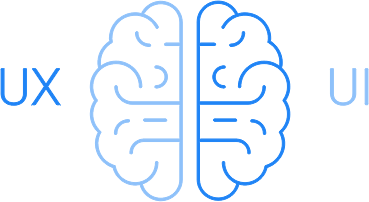 ---
---
1

User Research, Analytics & Discovery

We try to understand your users and find the best way of their interactions with your product.

2

Information Design

We identify the structure and organise the information that you would like to offer your audience. It should be clear for users so they could easily find whatever they need.

3

Interaction Design

We deliver the pool of wireframe or prototypes to show how system reacts to user's actions and estimate his experience.

4

Visual Design

We work with the design that makes your product visually pleasing and functional. Shapes, colors, spaces, fonts and other decorative but main elements of your product are all about impressions, emotions that product brings to your customer.

5

Development

We develop the product according to the designs and wireframes.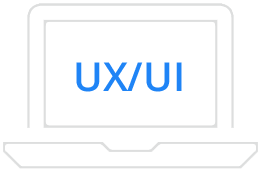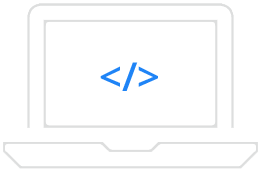 Why You Should Contact with Us
---
Skilled Team
We have team of talented UI/UX designers and developers who are equipped with knowledge and experience to deliver the best solutions.
Creativity Blended with Latest Technology
To reach the balance between creativity, technologу and user experience is the core task that our team decides during every project.
Lucrative Results Which Meet your constraints
We are able to deliver solutions regard to your constraints: budget, deadlines and preferences
Rich UI Elements and Experience in Varied Businesses
For the years of work we get the significant experience in UX/UI design in the different business domains that helps us to understand the specific needs of every client and deliver fast results
Consistent Communications
We communicate with you regularly, provide you the update information regard to your project and respond your requests as fast as possible
01
Ideas
You send us your project vision, ideas, requirements
02
Analyze
We analyze your request and gather some information
04
Discuss
We negotiate, discuss, ask and answer the questions
05
Start
We sign the contract and start your project
---
Tailor-made products that people want to use because they are intuitive and simple
Robust solutions that are full of functionality and easy to scale
Enhanced visual products look and feel
Early prevention of usability issues and costly redesigns
LIncreased business impact through the grow of customer satisfaction, the increase of conversion rates and the excellent customer retention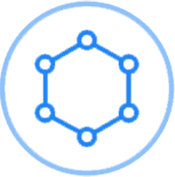 Don't lose your time — just send us some information about your project and get the best offer!
Contact Us