Mobile applications have made significant changes in business landscape for last years. They help your business connect with the mobile audience in personalized way, engage customers and make them loyal. Mobile technologies are used to improve personal productivity at workplace, optimize the business processes and automate the whole business.
Texode's experts know how your business can find and gain the best seat in mobile environment. Our professionals — business analysts, UX/UI specialists, software developers and QA engineers — are well-versed and experienced in creating mobile applications for iOS and Android platforms in efficient and empowering way.
Implementing the best practices in the mobile segment and performing full-cycle development, we deliver you straightforward, informative, easy-to-use mobile product that reaches your mobile audience, adds value to your business and generates profit product.
Mobile App Development Services
---
Native iOS App Development
Application development on particular platform iOS and for Apple mobile devices. Customer gets world-class, stylish and aesthetically perfect application
android
Native Android App Development
It is case when customer would like to reach a wide audience of mobile device users and have to obtain powerful and flexible apps for mass market business
Cross-Platform Mobile App Development
While native apps are more convenient and sharp for users, sometimes it's more effective for business to create single cross-platform application to cover both Android and iOS
---
Native apps have full access to the resources and functions of the device and integrates better with the hardware. Native apps can interact with all mobile capabilities directly
Comparing to mobile web apps, native apps can be found easily and downloaded by the users because app store and marketplaces provide any apps full support and specially if your marketing specialists optimize your app store presence and make it more noticeable
Native mobile apps don't look strange and inconvenient and can satisfy UI and UX expectations more easily than web apps or some cross-platform apps
Native mobile apps don't have any constraints to add new functionality
Native mobile apps perform better and faster because they are developed using platform's programming language and use full advantage of device
Native mobile apps are more secure and reliable because they have to get the approval of the app store
Native mobile apps work even if you don't have access the internet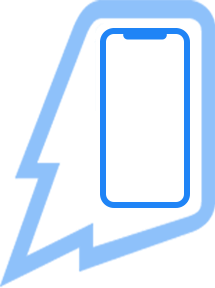 Why You Should Contact Us
---
Relevant Business Value
We are focused on your ideas and your business needs. But we help you make them true, suggesting the best practices, knowledge of mobile audience and advanced technical tools
Transparent Process
You stay arranged with the project status and participate in the process, because it's critical to the continuous improvement of the mobile solution
High Quality
We test our apps, find and fix bugs continuously during the development process. Before delivering the project, your app is tested by our QA experts to ensure it provides a bug-free user experience
Experienced Team
In our team there are experts that are specialized in iOS and Android native development, and cross-platform development as well. They are well-oriented in the field of mobile technologies. They have completed a huge amount of successful projects in cost-effective and timely manner
Outstanding User Experience and Design
Using user-centric approach, we develop pleasant, easy-to- use and intuitive apps
Transparent Process
You stay arranged with the project status and participate in the process, because it's critical to the continuous improvement of the mobile solution
Mobile App Development Process
---
01
You
generate new business idea
02
We
analyse it and research about it
03
We
create UI/UX prototypes
04
We
development and test the app
05
We
deploy the app to AppStore and Google Play Market for you
Don't lose your time — just send us some information about your project and get the best offer!
Contact Us